Ref: see Atomihedra Page 1
Solutions: the EH2 EH6, EH8. AH2, NH2, AH3 video solutions are below.
Description: Non toxic durable plastic, very sturdy. Pieces snap
together in a satisfying manner. Six links can make any of the
the structures illustrated here.
A different kind of puzzle based on chirality. Six EH links $12.00,
or
two or more sets $10.00 each six link set.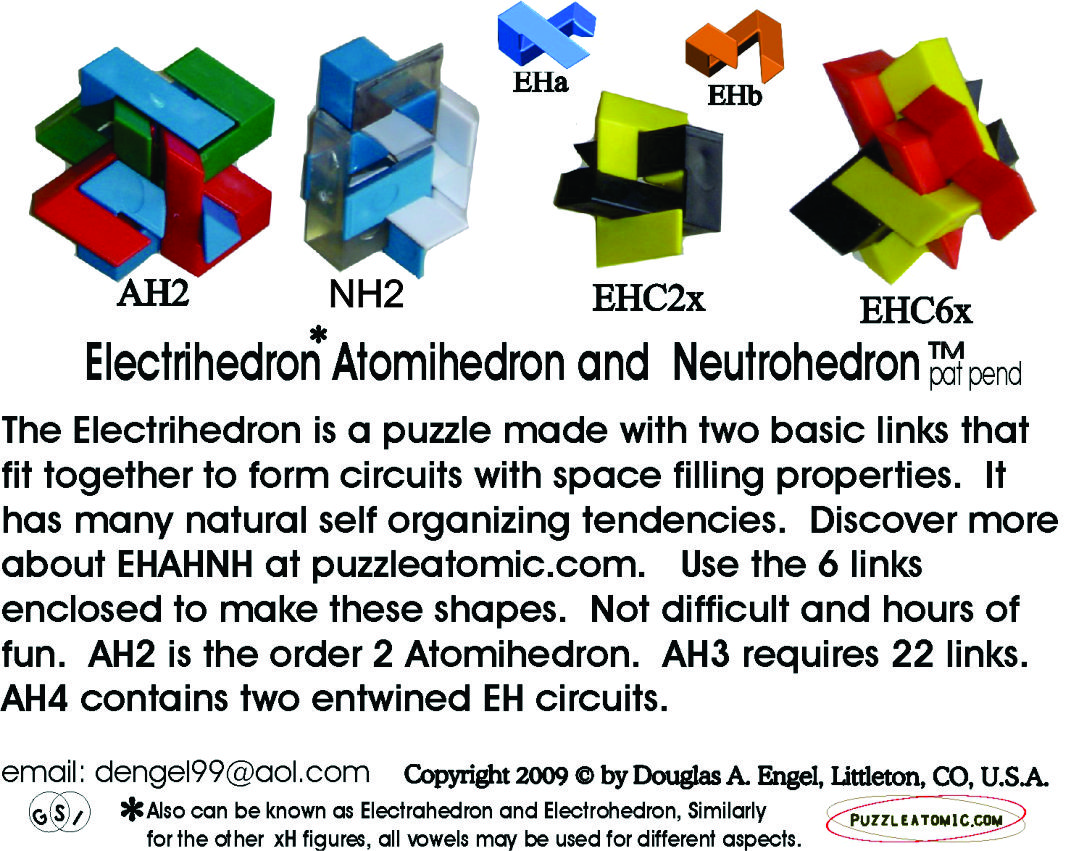 EH2 SOLUTION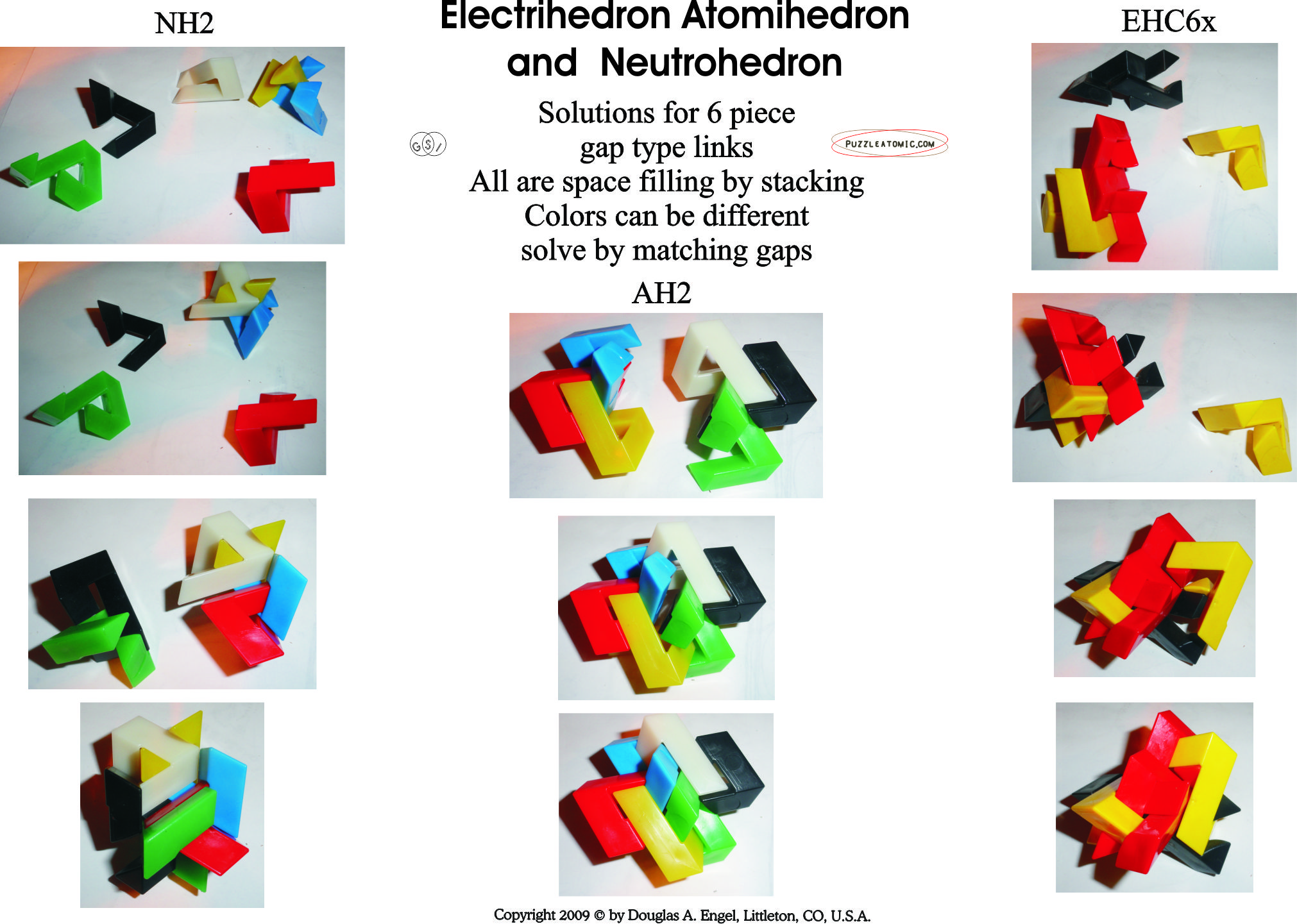 EH6 SOLUTION
EH8 SOLUTION
AH2 SOLUTION
NH2 SOLUTION
AH3 SOLUTION